Local markets around Perth showcase locally grown and produced handicrafts. From Hessian bags to homemade pastries, shopping Perth's local markets will never let you leave empty-handed. Shopping is not the only thing that strikes visitors while exploring the city. Gong around Perth's local markets will open your eyes to the charming culture of its people. There, you will get to meet and interact with the person who grew, cultivated, or baked the goods sold in the market. The people who participate are the local growers, small business owners, and market gardeners. Thus, if you want to satisfy your shopping spree while in Perth, visit one of their local markets and be ready to meet its local artisans.
Local Markets in Perth
Fremantle Markets
Where: South Terrace & Henderson Street, Fremantle
When: Friday, 9 AM – 8 PM, Saturday and Sunday, 9 AM – 6 PM
Fremantle Markets is one of the local markets that house 150 stalls. The products range from freshly produced fruits and vegetables, street foods, local art, housewares, handicrafts and more! Fremantle Markets is a historical venue built in the year 1897. It is beaming with beautiful splashes of vibrant colours, familiar antique scents, and classic aesthetics. Fremantle Markets is the place to be if you are hunting for rare treasures to display in your home. From panoramic photographs, antiques, and priceless finds beautifully displayed on charming stalls keep Fremantle Market is the go-to place for tourists and locals.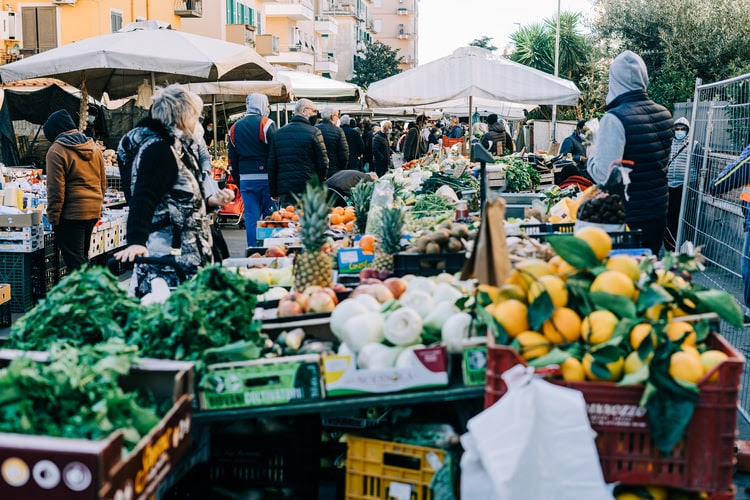 Subi Farmer's Market
Where: Subiaco Primary School, 271 Bagot Rd, Subiaco
When: Saturday, 8 AM – 12 PM
Subi Farmer's Market is located in Subiaco; a popular urban village in Perth filled with homegrown fruits and vegetables. Subi Farmer's Market is an ideal place for catching up with friends while enjoying the simple pleasures of life such as picking out fresh strawberries, waiting in line for the delicious shakshuka Moroccan eggs for breakfast, or pairing a freshly baked bread with aromatic freshly brewed coffee. Sub Farmer's Market is a home for all freshly produced products. It is a friendly environment where families make memories while feeding on organically grown goods.
Mount Claremont Farmers Market
Where: Mt Claremont Primary School, 103 Alfred Rd, Mt Claremont
When: Saturday, 7:30 AM – 11:30 AM
Mount Claremont Farmers Market is the go-to venue for those who love to indulge in top range seasonally-produced specialty meats, cheeses, and pastries. Mount Claremont Farmers Market houses high-end locally produced goods at a price. However, it that you can't get a good bargain but seeing products that are flaunting nothing more but quality, the price is just right.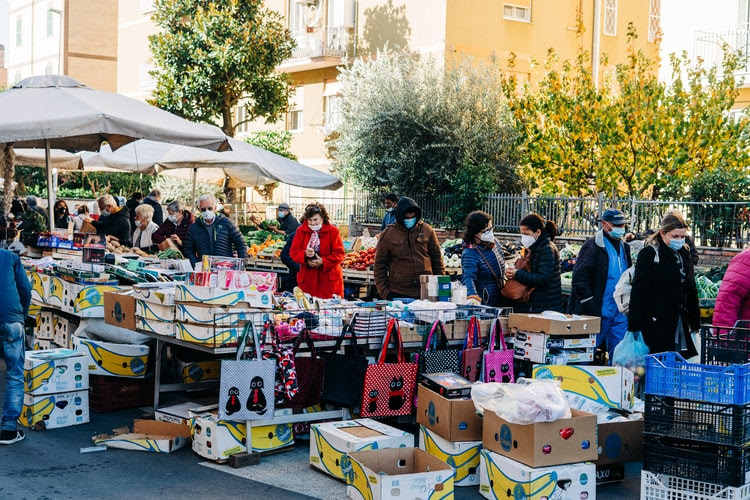 Inglewood Night Market
Where: 892/894 Beaufort St, Inglewood
When: August to March, Monday, 6 PM – 9:30 PM
Inglewood Night Market is the place to be to quick-fix your night cravings. While the city shuts down, Monday nights in Inglewood Night Market will astonish you with a long line of food trucks by the footpath between 6th and 11th of Beaufort Street. Inglewood Night Market is an ideal place for you and your friends to share dinner and indulge in the festive scene. On top of that, local buskers are there to entertain you while you eat your meal; thus don't forget to bring along some coins.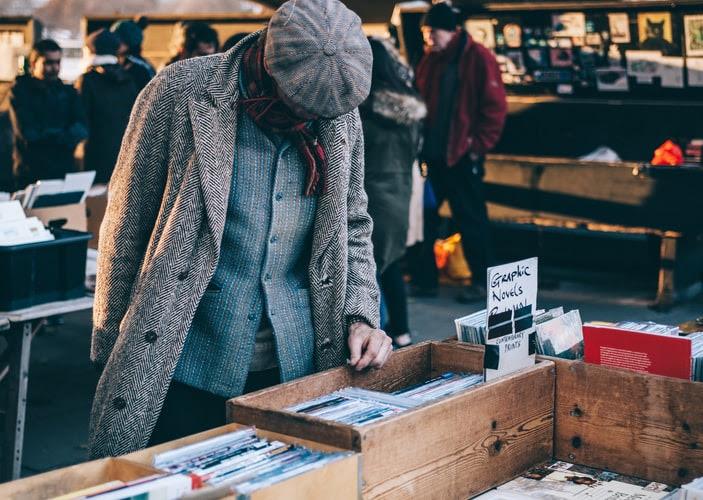 Grower's Green Farmers Market
Where: Fremantle College, 79 Lefroy Road Beaconsfield
When: Sunday, 8 AM – 12 PM
Grower's Green Farmers Market is the venue for free-range eggs, locally-pressed olive oil, organic meats and honey, jams, bread, and flowers. The market is situated along with the southern suburb of Beaconsfield where stalls are aligned under the eucalypt trees. Grower's Garden Farmers Market favours local growers who directly produce organic products and artisan creations. If that isn't enough, add live acoustic music to conclude a laidback Sunday with your family and friends.
Perth City Farm
Where: 1 City Farm Place, East Perth
When: Saturday, 8 PM – 12 PM
Perth City Farm vends all things that contribute no harm to the environment. If you are looking for a place that caters to everything organic, ethical, sustainable, and biodynamic, then Perth City Farm is the place to be. Fruits, vegetables, dairy products, meats, and unrefined honey sold on the market are all free from chemical sprays and other harmful products. Perth City Farm is not only limited to food products, organic clothing, and body products are also sold by vendors. While you're at it, besides the farm is a charming cafe's that sells robust coffee, sinful flourless cakes and other pastries that will complete your whole Perth City Farm experience. On a different note, the market is quite tricky to spot. If you do decide to give it a go, just look for a large asphalt car park by the Royal Street in East Perth, behind it is organic haven!
Perth Upmarket
Where: The University of Western Australia's Winthrop Hall, 35 Stirling Hwy, Crawley
When: TBA
Perth Upmarket is the platform for local artisans that purvey specialty products. Independent designers, craftsmen, and artisans connive four times a year to showcase their valuable work of art. Over 180 artists participate in every event to show support and promote their one of a kind crafts. Hence, if you are searching for rare and unique crafts, Perth Upmarket will give you all the options you want.
Perth is a wonderful city to wander and get lost. Strike that adventurous part of you and explore the local markets around Perth. Indulge and experience what the locals have to offer.